The cottages
Detached holiday home 't Langebosch is situated in a rural area on a large private field. 'T Langebosch consists of house Ekster (7 persons) and house Duif (5 persons). The Ekster has a large dining room with twelve chairs and a large sitting room for twelve people. In addition, house Duif also has a dining and sitting area. House Ekster has an extra bedroom downstairs and an extra separate toilet.
A bicycle path starts right next door that takes you along the most beautiful spots on Texel. You can cycle within minutes to the Shipwreck and Beachcombing Museum Flora and the bustling resort of De Koog. There is a lot of nature in the vicinity of 't Langebosch. Texel Dennenbos is only 1 kilometer away. In this green area you will find many hiking trails, including the Sommeltjespad with a nice treasure trail along Texel Sommeltjes. The vast, snow-white sandy beach is 3 kilometers from your holiday home.
The open kitchen is equipped with microwave, oven, refrigerator with freezer, dishwasher and coffee maker and enough kitchen utensils for 12 people. The bathroom has a walk-in shower, sink and toilet. There is also a separate toilet. Downstairs there is 1 bedroom for 2 persons.
Upstairs are two bedrooms with 2 single box spring beds (90 x 200), and there are two bedrooms with 3 single box spring beds. Bring your own bed linen or rent it in De Koog. There is a large terrace. Garden furniture is available.
Texel uses paid parking in all villages and at the beach strokes. A vignette costs € 10.00 per day, € 20.00 per week or € 30.00 per year. A single ticket is € 2.50 per hour. Would you like to know more or buy a Texel e-vignette directly? Go to www.texelevignet.nl
On normal days the boat sails from Den Helder every half an hour. On Fridays in the summer months, an extra boat sails every hour. For more information, prices and pre-ordering tickets, see the TESO site.
Trash: On Texel we separate the trash as follows;
Paper: In the box in the shed
Glass: In crate in the shed or take it away yourself opposite of hotel de Pelikaan
Plastic: Trash container with orange lid
Green trask (so all food products): Trash container with green lid
The Duif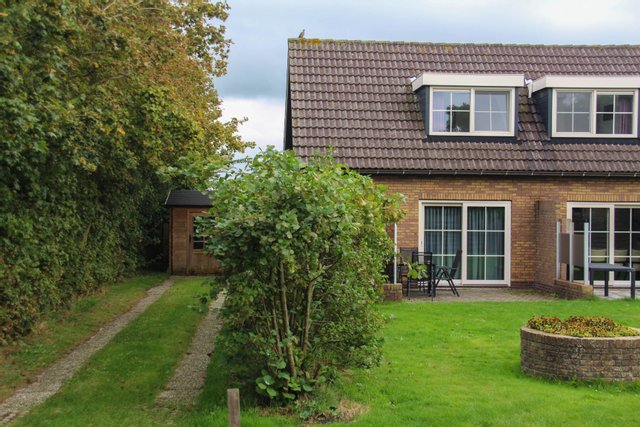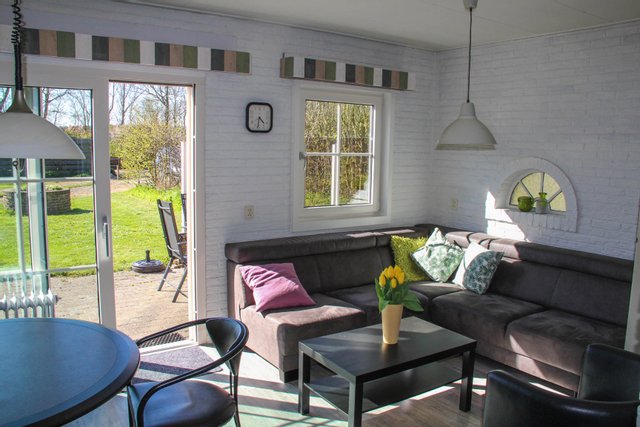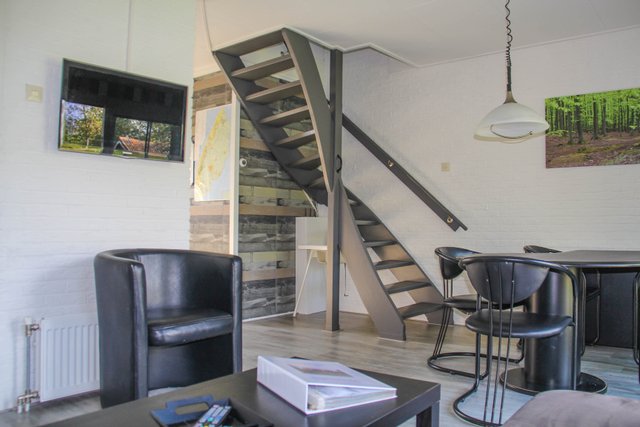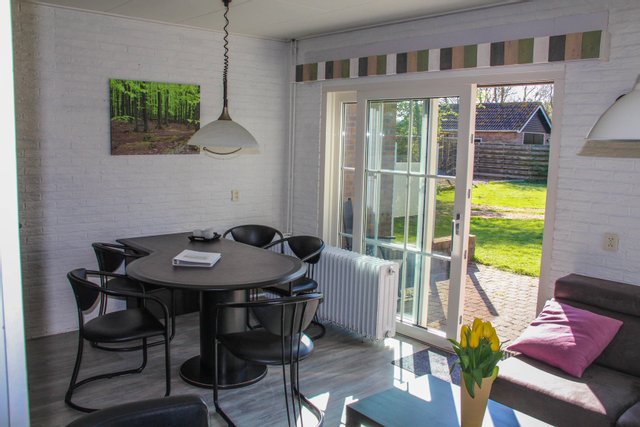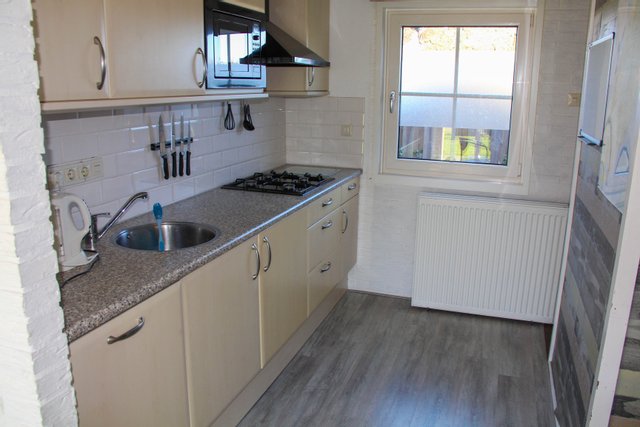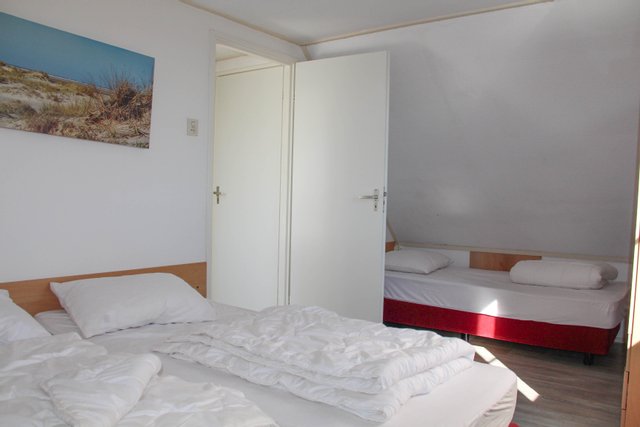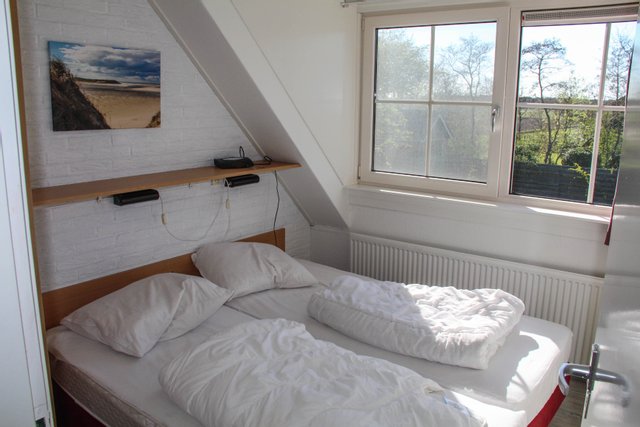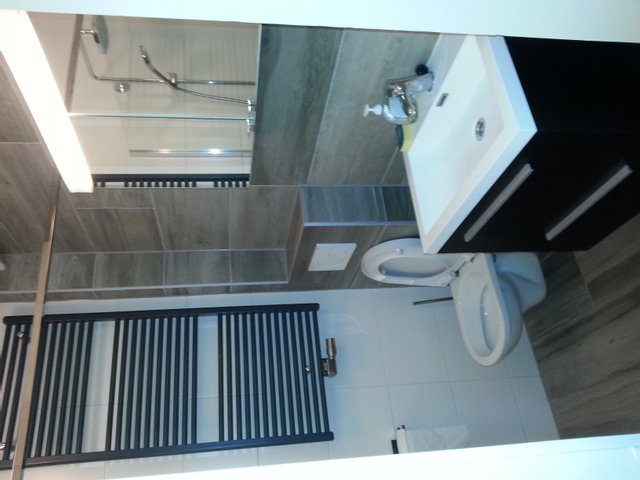 The Ekster